PROFESSIONAL JANITORIAL SERVICES
SERVING THE ATLANTA METRO AREA
Free Estimates
(678) 374-8130
At Pro Squared Janitorial Services we are proud of the many years of cleaning under our collective belts. We are passionate about it and that's why more than 93% of our Atlanta metro area customers have been with us for more than ten years.
Pro Squared Janitorial Services is a privately owned, professionally managed, cleaning company that provides integrated solutions for commercial, institutional and industrial buildings.  We also routinely perform projects like stripping & waxing floors, restorative cleaning of tile & grout, cleaning industrial & commercial ceilings, removing grease, grime and debris from walls and other building surfaces and many other specialty projects.
Our cleaning services are available to clients managing properties that include:
Multi-tenant office buildings
Owner occupied office buildings
Professional offices & suites
Auto dealerships
Churches
Kindergartens, schools and universities
Medical offices and large medical facilities
Senior residences
Manufacturing plants
Government agencies
Virtually all commercial, industrial, institutional or multi-family residential buildings
We currently have over 6.3 million square feet of facilities under our care and maintain a better than 94.7% annual customer retention rate.
OUR PRINCIPLES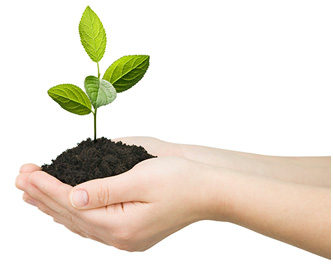 Integrity –We will safeguard the trust you have invested in our cleaning company.
Professionalism – We understand the important role that facility management plays in the operation of your business and have created systems that improve results through:
Overall operational excellence
Workflow and delivery processes
Easy-to-use customer feedback & communication tools
Innovation – We continually identify and utilize proven technologies, techniques and products that will achieve the best outcomes for your facility and incorporate them into our cleaning services.
Accountability – It is our responsibility to adapt our offerings to meet your individual needs, consistently deliver these services as promised and resolve all matters as quickly as possible.
OUR PROMISE
We will continuously improve our offerings to consistently deliver excellence in any program you choose.
We will identify new and proven techniques and apply them in areas that help us improve, support and enhance your operations.
Everyone at Pro Squared Janitorial will provide their deep knowledge and specialized skills in his or her field of expertise to deliver on our promises.
Evan Self, President & General Manager of Pro Squared Janitorial Services
Evan's background in the operational side of the event and entertainment business enabled him to develop a nuanced understanding of how to provide exceptional service to the most diverse, demanding and unique accounts.  He spent the last two decades developing his project management, operational quality control and customer service skills.  Today, as Pro Squared's senior executive, he is a thoughtful decision maker and a disciplined leader who fosters an atmosphere of team work and "getting the job done right."
Contact us today to learn what Pro Squared can do for your facility!
Pro Squared Janitorial Services:  Consistency. Simplicity. Value.